Selection of recent projects
SeMI
SeMI Brand, Identity, and Website Design §
Semantic Machine Insights (SeMI) is a collaboration with ING Labs and funded by ING's ICEC innovation accelerator. SeMI enables companies to enrich their market and customer insights through the exchange of valuable metadata.
For this Amsterdam-based startup I created the brand and identity design, a design system, pattern library and UX/UI design principles.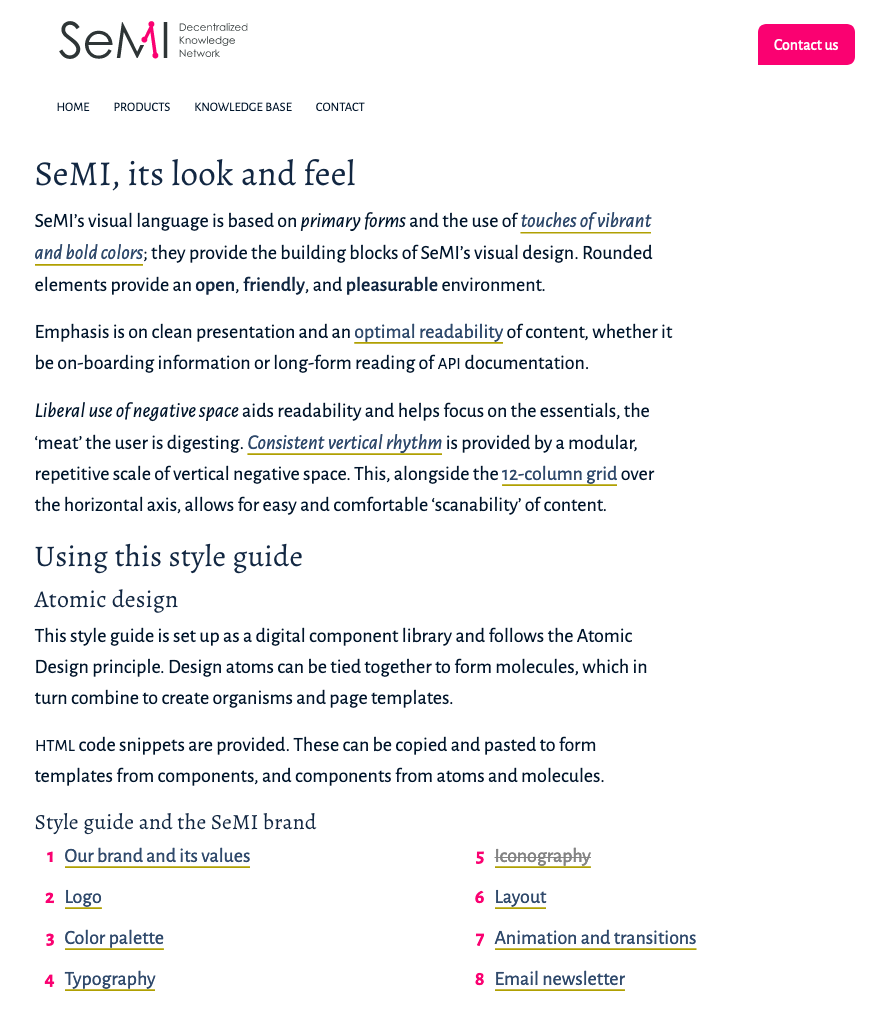 The design system is developed with the exact same design components as the user-facing website.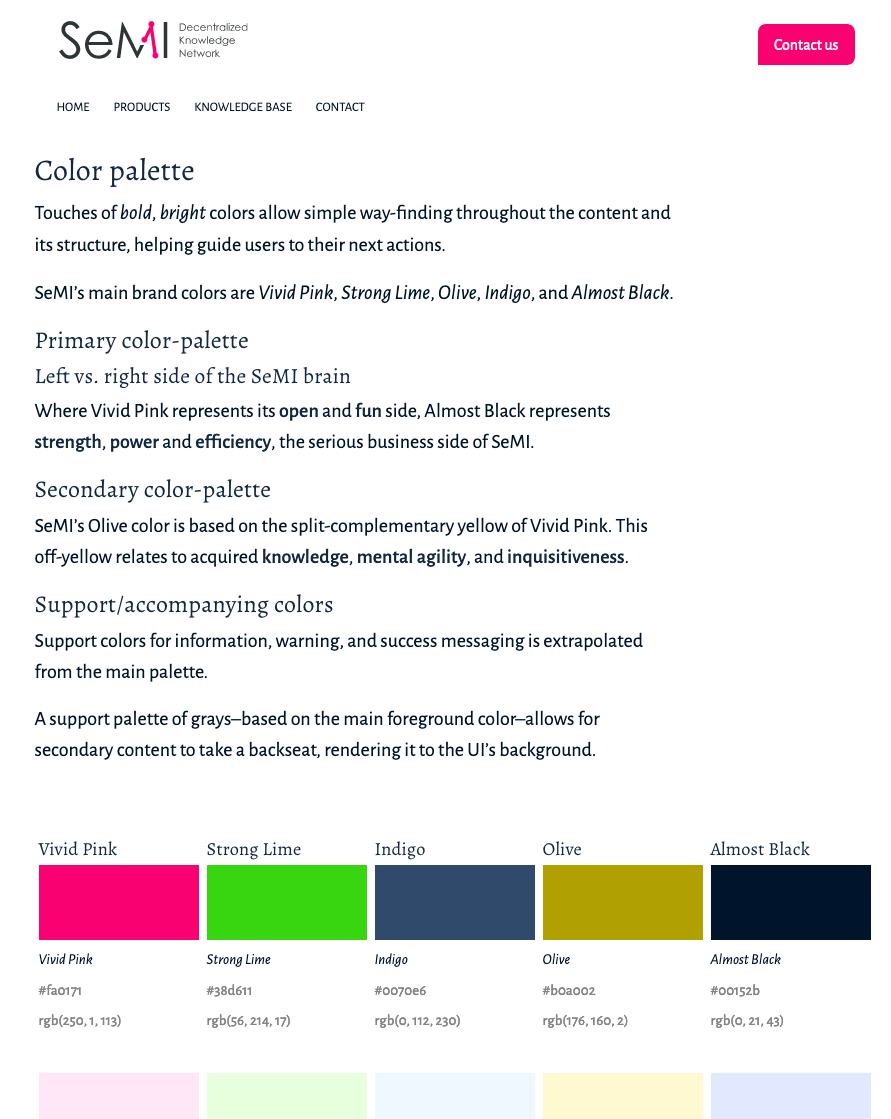 Brief §
Create a friendly identity for a product that might conceptually be difficult to grasp at first.

Develop the user-facing website.
Process §
Researching competitive space, see if there are similar products in the current market and identify how they position themselves.

Creating a friendly and approachable identity.

Creating a design system to develop a consistent online presence.
Deliverables §
Identity/brand design

Visual design direction

Design system

HTML and CSS-based design components
Tags
Art direction
Visual design
Branding
Component library
Design consultancy
Design system
HTML
CSS
Identity
Responsive design
UX