Selection of recent projects
Container Solutions
Container Solutions Design System §
Client: Container Solutions

–
Container Solutions is a cloud computing consultancy focussing on helping organisations strategise their migration to the cloud.
In order to help Container Solutions get their brand message across and create a uniform look and feel I created and rolled out a custom design system.
These solid, reusable design and front-end components accompanied by design patterns and best practices help designers and developers create an overall consistent and pleasurable digital experience and user flow.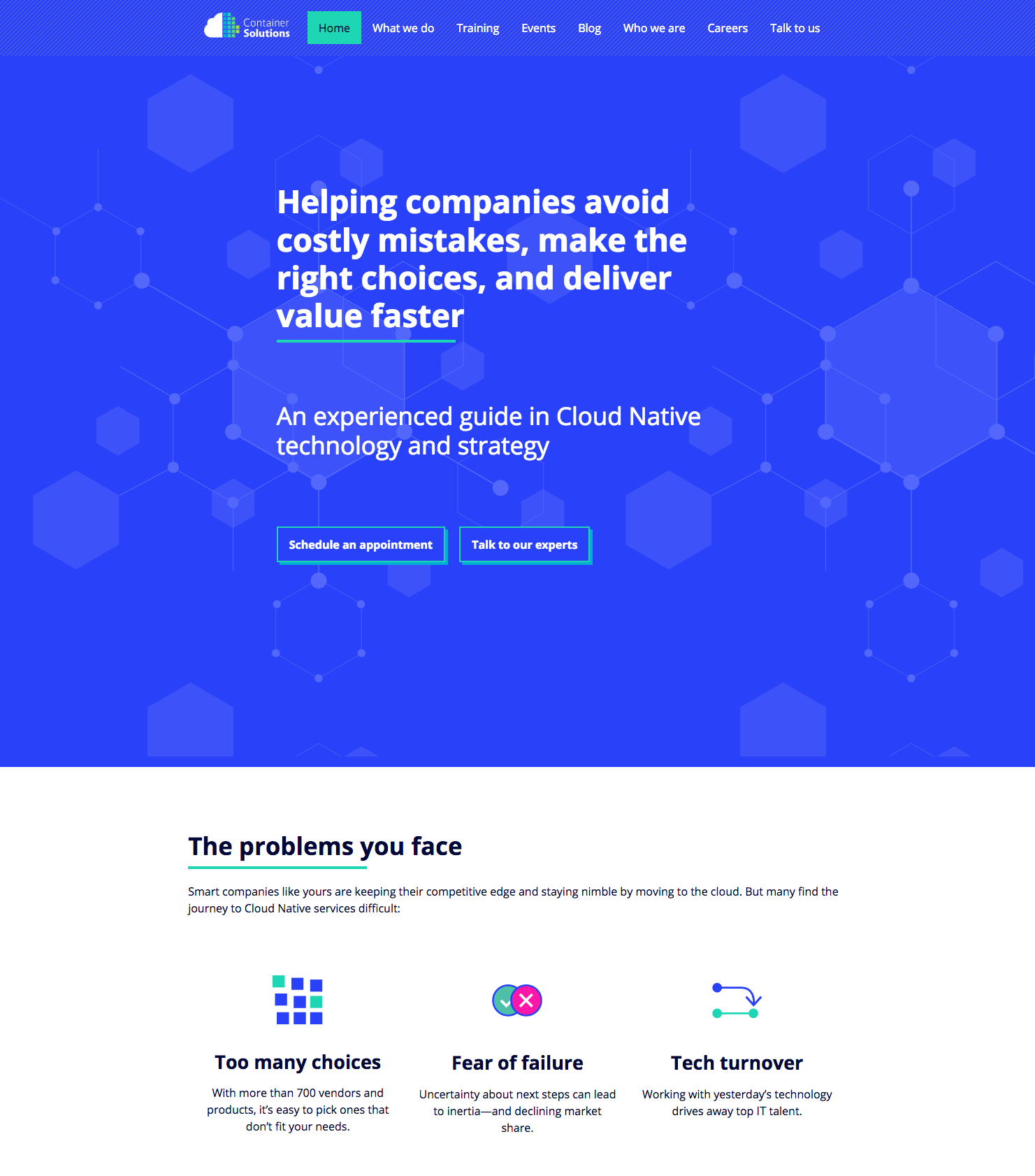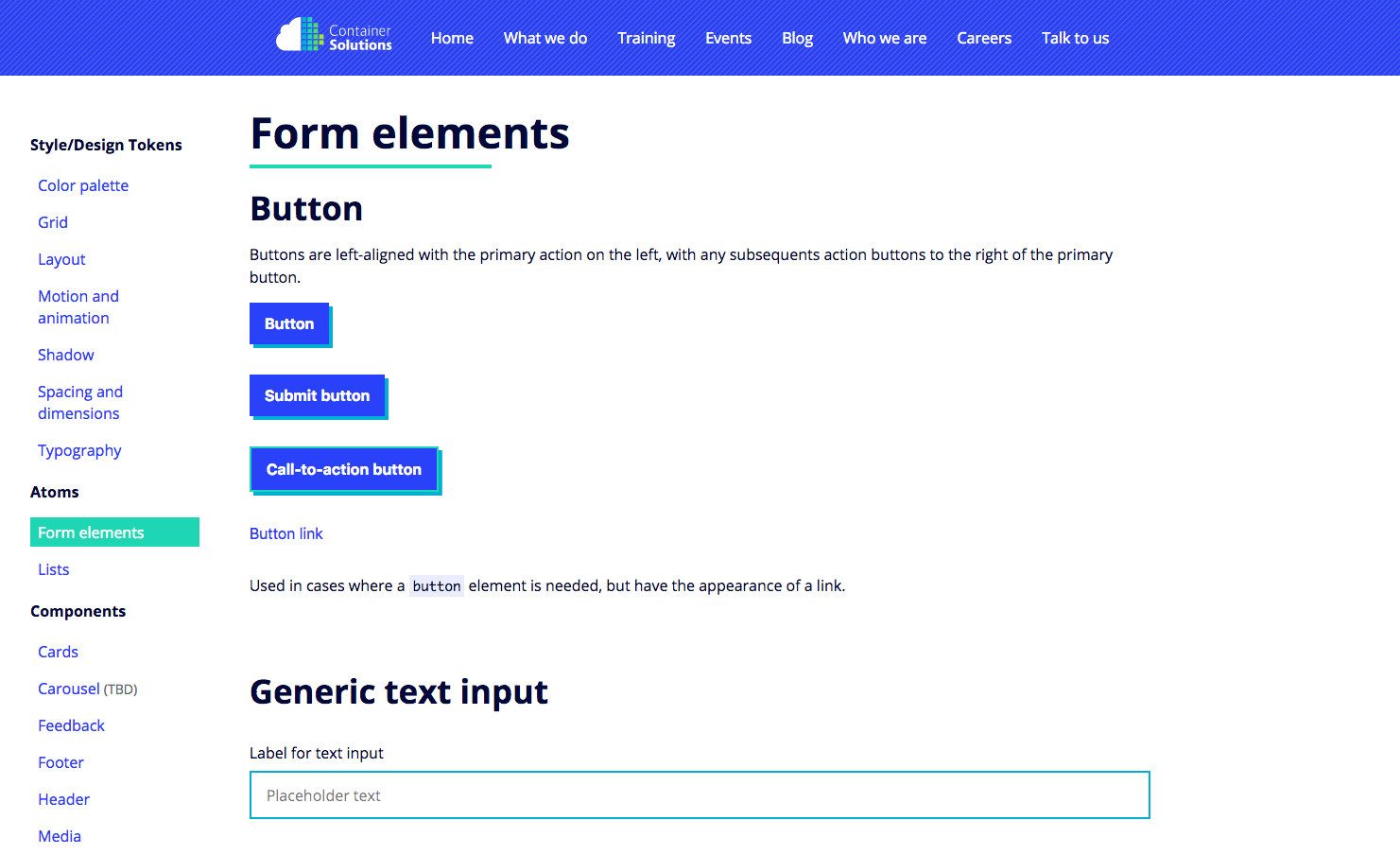 The design system documentation is developed with the exact same components as the user-facing website.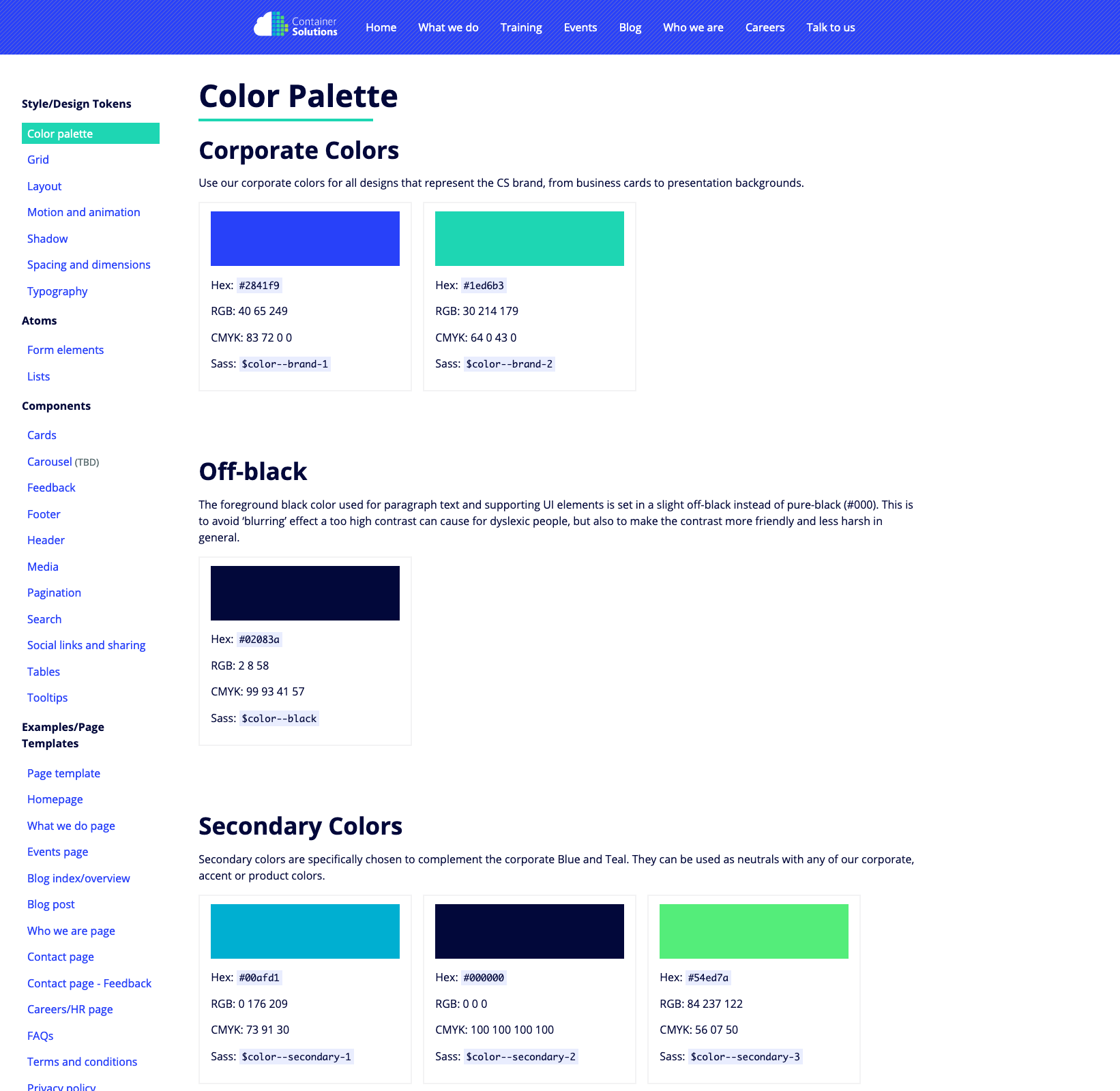 In order for other (digital) outings to benefit from the same visual language, all design properties have been 'tokenized', making design properties available in–for instance–(HTML) newsletters and Keynote presentations.
Brief §
Help establish a consistent visual language and uniform experience throughout Container Solutions' digital experience.
Process §
Creation of an inventory of current interface elements.

Identification oft-appearing design patterns.

Identification of reusability of components.

Documentation of the proper use of design components and using components to create full-fledged screen designs.

Optimization of the overall user experience of Container Solutions' digital presence.
Deliverables §
Design system

HTML and CSS-based design components

Concepts for potential future explorations for the digital presence of the Container Solutions brand.
Tags
Visual design
Component library
Design consultancy
Design system
HTML
CSS
Responsive design
UX