Selection of recent projects
Embase
Embase §
Embase is the world's most comprehensive biomedical literature database.
With over 32 million records spanning 8,500 journals from over 95 countries, Embase covers the most important biomedical literature from 1947 to the present day.
Over 1.5 million records are added yearly, with an average of over 6,000 each day. More than 2.3 million conference abstracts from more than 7,000 conferences are indexed.
All articles are indexed in depth using multiple thesauri. Embase offers a range of intuitive search tools to access full-text articles on drug, disease and medical device data and easily find exact answers to research questions. It allows searching for adverse drug reactions, drug efficacy studies, medical device and disease-related biomedical research information.
Embase uncovers drug-disease relationships and drug-drug interactions. Furthermore, it allows users and institutions to efficiently and quickly monitor literature and up-to-date biomedical research for adverse events.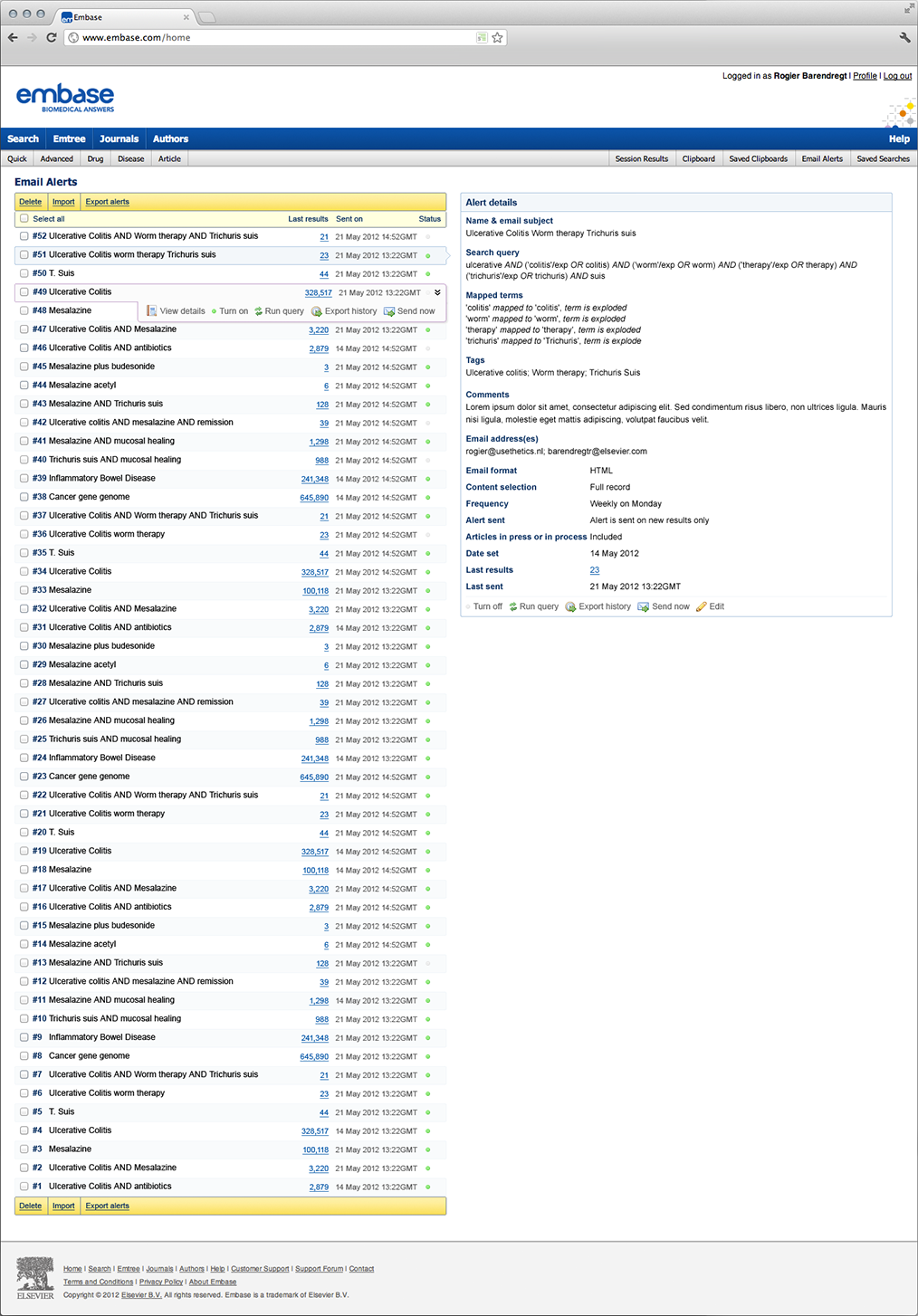 Brief §
Interaction design to translate business and customer needs to the current product.

Review of front-end code from backend developers.

Visual implementation of the rebrand.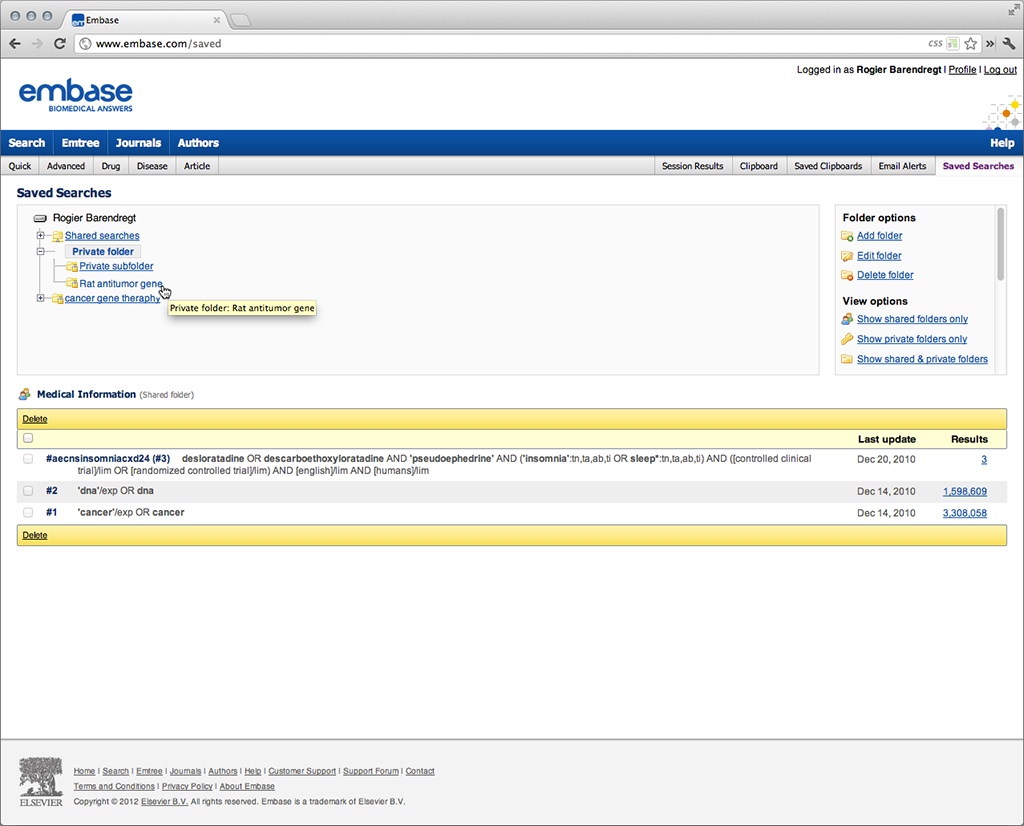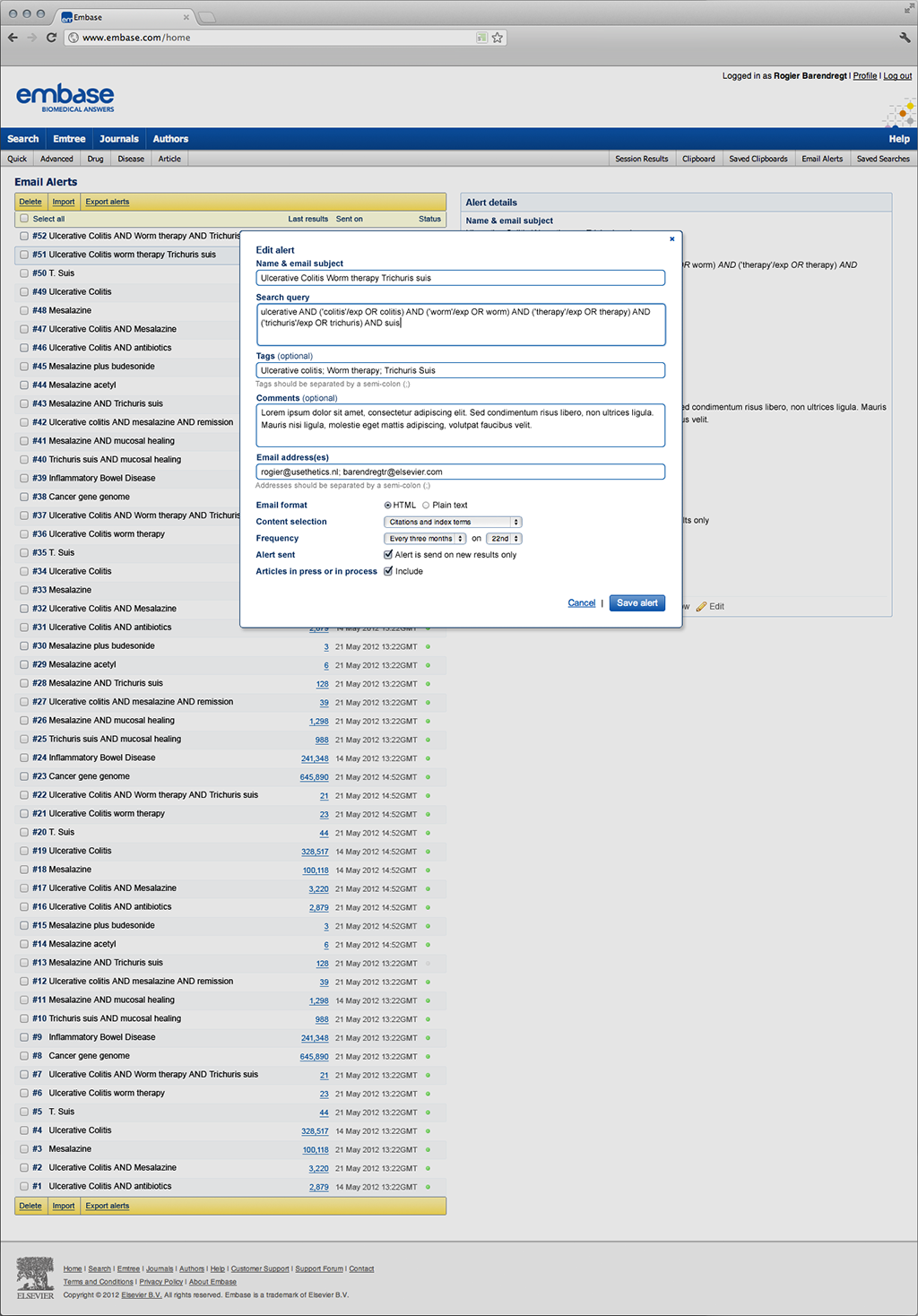 Deliverables §
Interaction design and wireframes.

Visual design.

Functional, production-ready HTML/CSS components and templates.

Email alerts design and templates.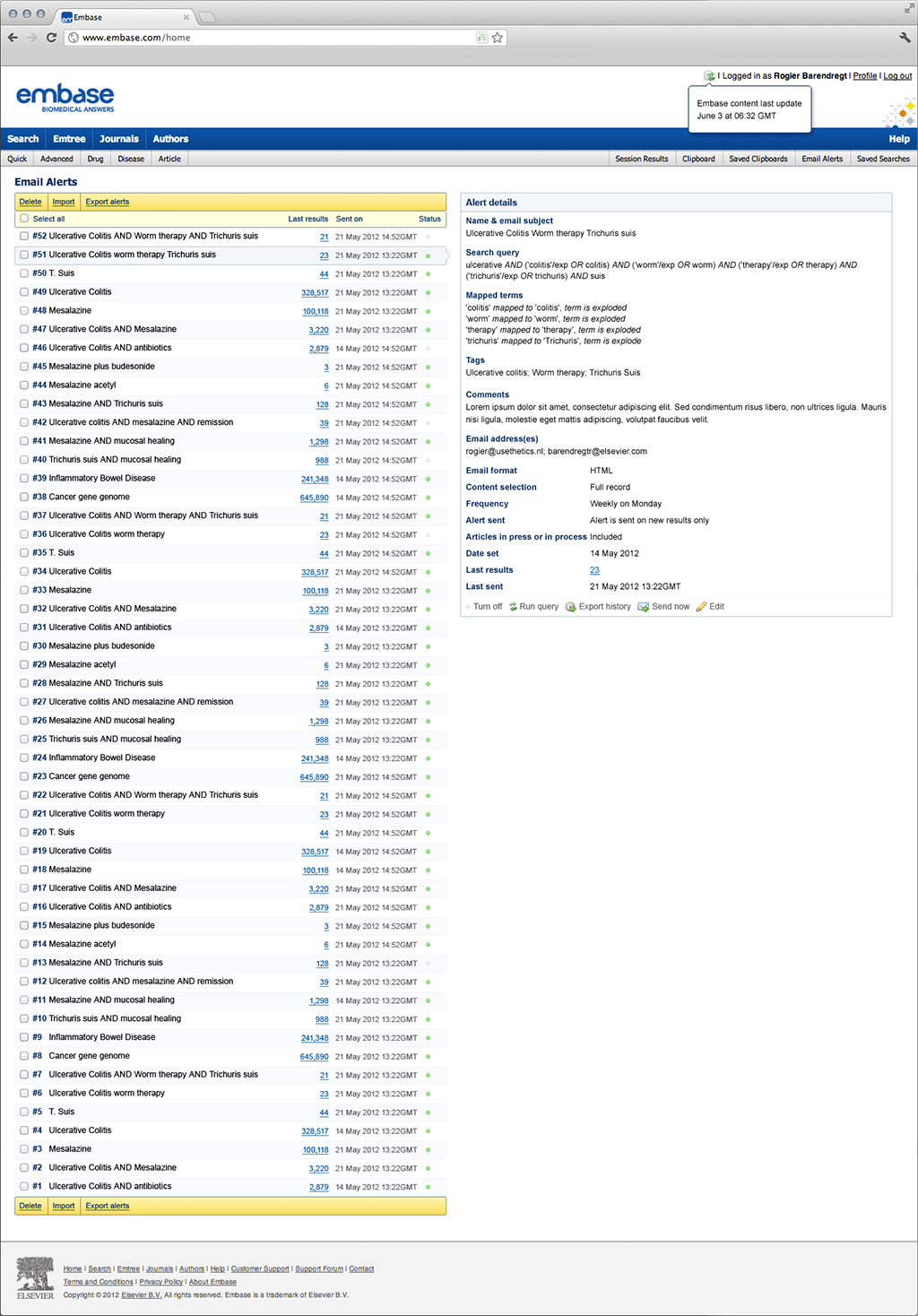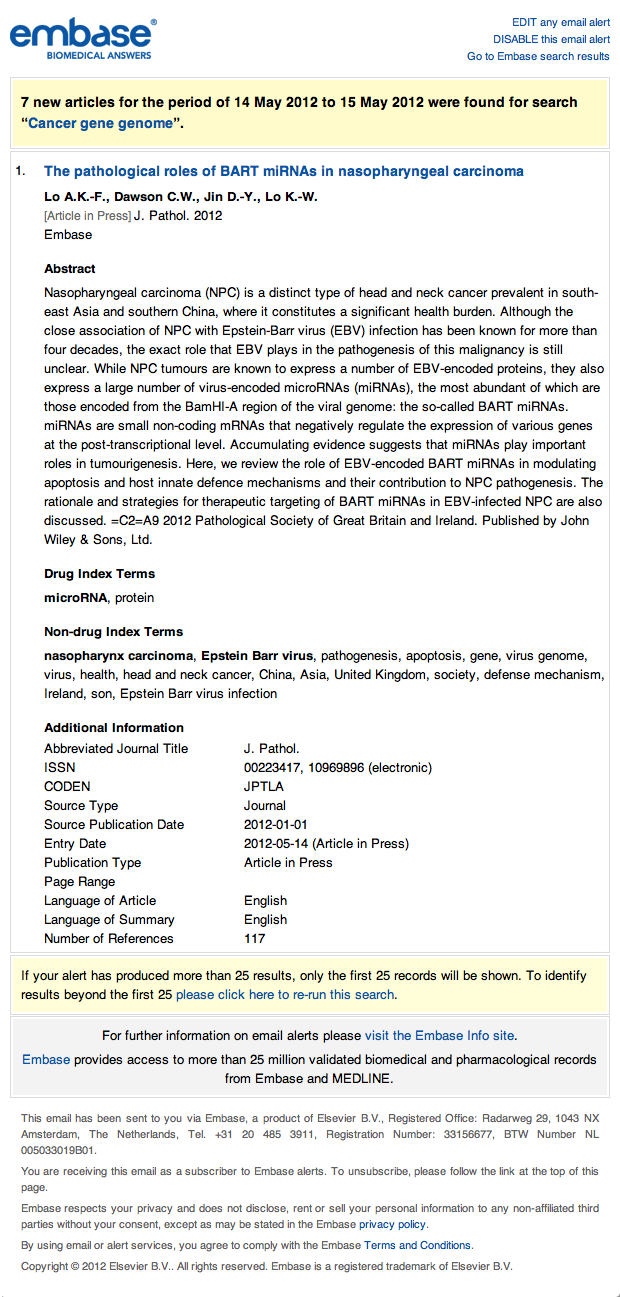 Tags
Visual design
IxD
UX
Wireframes
Redesign
HTML
CSS
Code review
Agile/Scrum