Selection of recent projects
Article of the Future
Article of the Future §
The Article of the Future project explores the next frontier of scientific publications and introduces a new experimental format for online journal articles.
Findings indicate the need for scientific domain and discipline-specific improvements.
The goal of the Article of the Future project is to optimize the online presentation and on-screen readability of scientific articles, accounting for domain-specific differences and taking full advantage of today's online capabilities.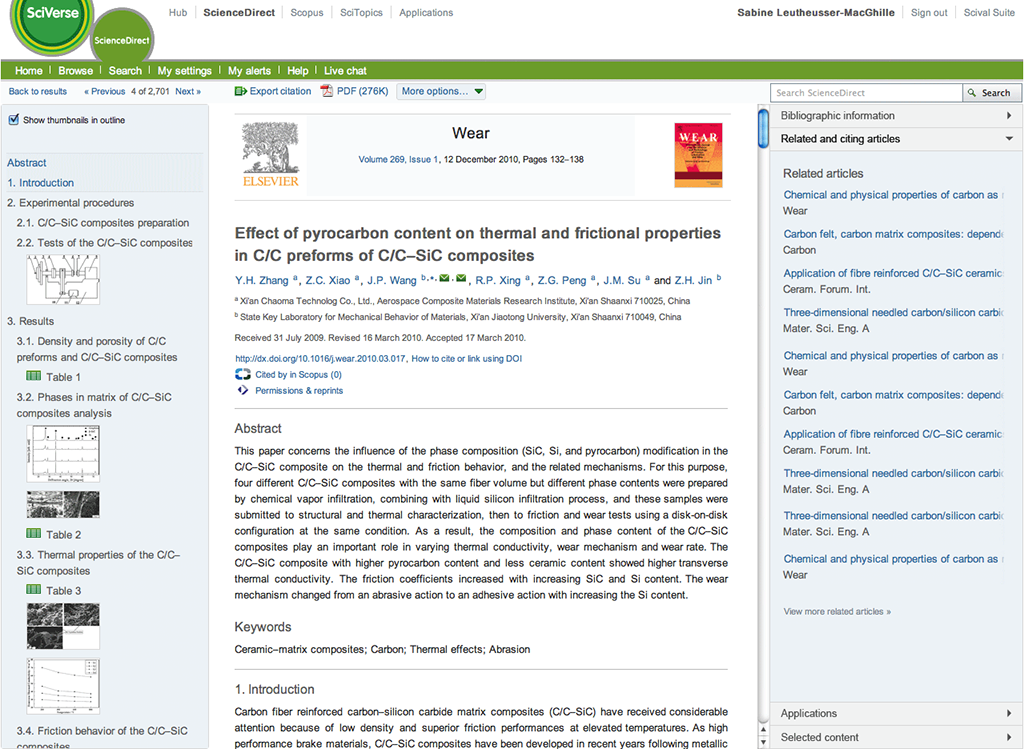 Process §
With the support of a scientific community consisting of researchers in the parasitology, material science, electrochemistry and cognitive psychology domains prototypes were created. The fully-working working interface prototypes contain a subset of available scientific literature tailored to this specific community, allowing testing with actual content these researchers would regularly use.
User research consisted of job shadowing, eye-tracking studies, and surveys. A dedicated forum for each of the domains involved allows capturing feedback, ideas, and suggestions.
The traditional article is optimized for comfortable on-screen readability and provides intuitive access to supplementary information.
Additional (domain-specific) features are provided in a contextual, task and/or content-specific way. An optimized article outline allows for easy navigation within the article. Extensive reference information is linked from within the article context.
The Article of the Future provides easy access to graphical abstracts, interactive graphs, data visualizations, maps, experimental flowcharts, stimuli examples, compound explorers, audio, video and other functionalities depending on the scientific domain and data provided in the article.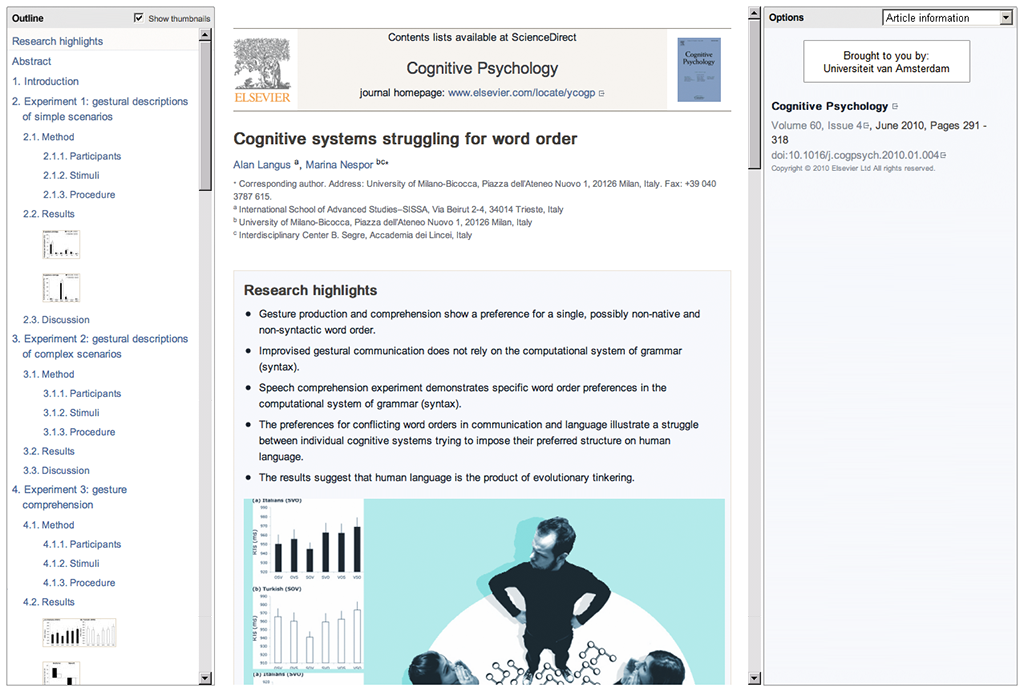 Deliverables §
Production-ready HTML/CSS prototype.

Visual design.

Development implementation instructions.

Integration of findings and design directions in an existing product (ScienceDirect).

Content rendering instructions for CMS-provided article data.

HTML/CSS guidelines.

Responsive behavior documentation.

Accessibility instructions.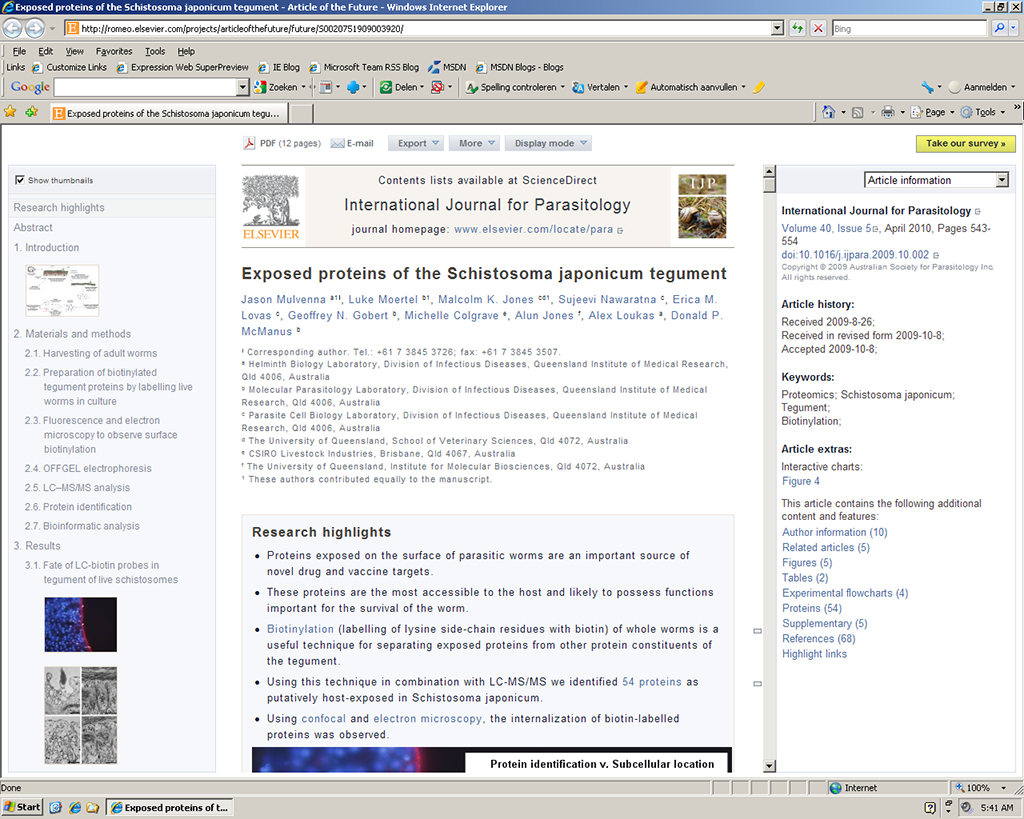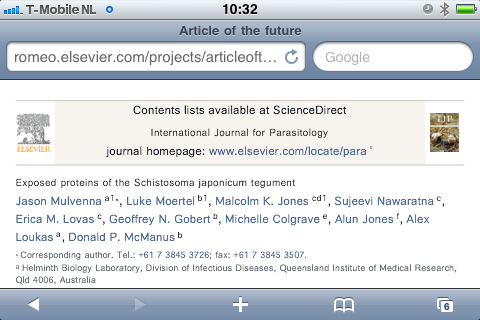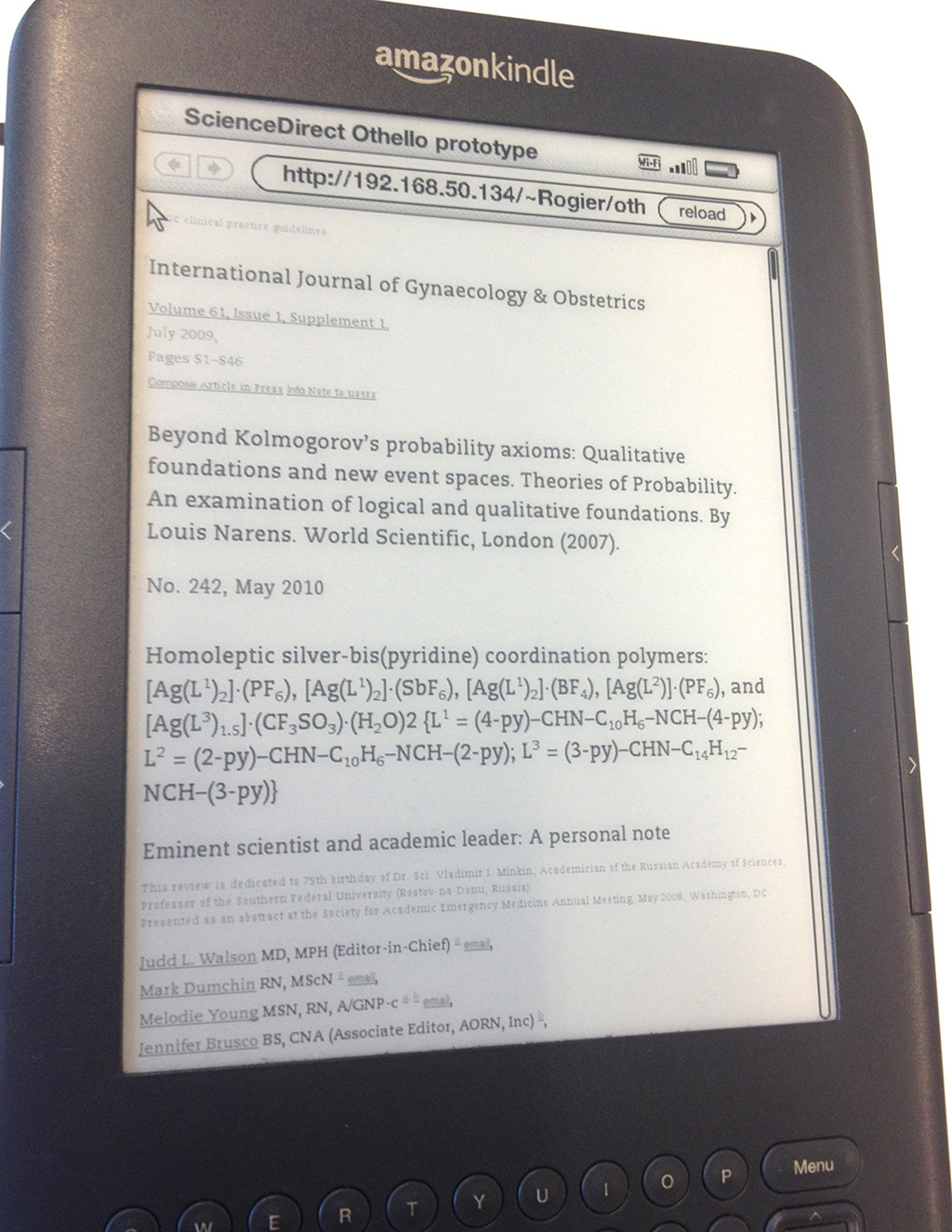 Tags
Visual design
Prototyping
UX
User research
Readability
Long-form reading
Eye-tracking studies
Iconography